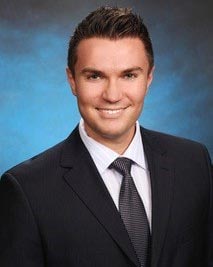 Dr. Ivan Lukachynets is an Endodontist, a dental specialist who specializes in root canal treatment and preserving natural dentition. He graduated from the Honors Program with a Bachelor of Science Degree in Biology from Pace University in Manhattan. Dr. Lukachynets is fluent in English, Russian, and Ukrainian and was offered a prestigious internship at the United Nations Headquarters to serve as an interpreter.
Following his undergraduate education, Dr. Lukachynets attended Stony Brook University School of Dental Medicine, where he received his Doctor of Dental Surgery degree. While at Stony Brook, he received numerous awards and recognitions, including American Association of Endodontists and NY State Association of Endodontists awards for outstanding clinical achievements in Endodontics. After earning his doctorate degree, Dr. Ivan Lukachynets completed a General Practice Dental Residency at the Northshore / Long Island Jewish hospital, where he concentrated and excelled in providing care in all facets of dentistry. Following his residency, Dr. Lukachynets completed an Advanced Specialty Education Program in Endodontics at Stony Brook University School of Dental Medicine, where he simultaneously served as Chief Resident and educator to current residents and students.
In addition to clinical practice, Dr. Lukachynets has provided dental care to underserved populations, including missions to Madagascar, Africa and to Remote Area Medical missions across the United States. During these outreach missions, Dr. Lukachynets provided compassion and care to those in need.
Dr. Ivan Lukachynets is a member of American Association of Endodontists, NYS Association of Endodontists, American Dental Association, American Dental Political Action Committee, regional dental societies and numerous multi-specialty study clubs.
Outside of clinical practice, Dr. Lukachynets enjoys spending time with his family and traveling. He is an avid sports fan and enjoys a variety of outdoor activities.