Uncover the Truth About Root Canal Treatment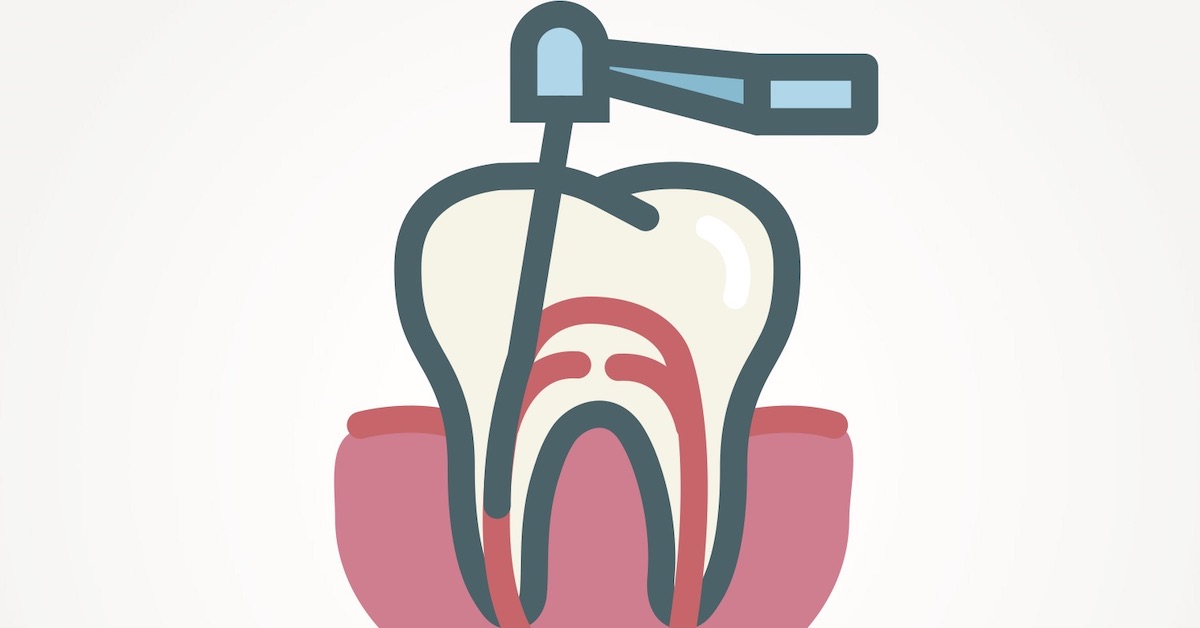 If a root canal is in your future, you're probably thinking of all the horror stories you've heard about them. In the 1700s and 1800s, they were probably true, but advances in dentistry have made root canals almost painless and the recovery time is quick. The excruciating pain you feel from an infected tooth probably far exceeds any discomfort you'll feel from the root canal. If your dentist has recommended you get a root canal, the following information may help allay your anxiety about it.
Why Are Root Canals Necessary to Fix Damaged Teeth?
Root canals are often the only way to save a tooth that is badly decayed on the inside or has been badly damaged. A root canal is often the last resort to salvage a tooth, but if you procrastinate, you may lose the tooth and need an artificial implant installed. Root canal pain is usually minor to non-existent, and it will certainly be less than the pain you feel from the decayed tooth.
What Are the Top Ten Questions Patients Need to Know About Root Canals?
If your dentist has recommended a root canal to solve your problem, you probably have questions about the procedure. If you're like many people, though, by the time you're in the dentist's office, you've forgotten them. The following list of questions may help jog your memory about your upcoming root canal procedure:
What makes me a good candidate for a root canal?
How much pain will I have during, and after the procedure?
Is there a better way to treat this problem?
What's involved in a root canal procedure?
How much time will the entire procedure take?
What are my options for anesthesia and which do you recommend?
What are the risks?
How much does the root canal cost?
Will my insurance cover part or all of the cost?
Will my tooth be stronger or weaker after the procedure?
We recommend that you speak to your insurance provider before your appointment. They'll be able to provide specifics about your coverage, its limitations, and its exclusions. If you need financing to help pay for the procedure, let us know and we'll work with you.
How Will I Ever Know If I Need to Get a Root Canal Treatment to Fix My Tooth?
If you need a root canal, it's due to a problem that has been escalating; the need doesn't just erupt overnight. However, many don't know what to look for, but the following signs may indicate the need for a trip to your dentist:
Discolored teeth or dark spots on your teeth
Swollen, inflamed, or red gums
Incessant and severe tooth pain
Small bump on the gums adjacent to a painful tooth
Lingering temperature sensitivity
Painful or sore teeth and gums
Severe dental caries
If you notice any or all of the above, make an appointment with your dentist. Delaying treatment will only make the issue worse, so make an appointment as soon as possible and don't risk losing your tooth.
What Is the Process for Getting a Root Canal?
If your dentist has recommended a root canal, you probably have questions about the procedure. The following information should help you better understand the process:
Your root canal road begins when you notice any of the signs or symptoms that your tooth is unhealthy. You should see your dentist right away at the first sign of a problem. This is the best way to ensure you don't lose the tooth.
If your dentist determines that you need a root canal, they'll need access to the interior. They'll numb the area around the tooth, and then they'll drill a small hole in the tooth.
The infected pulp will be removed through the hole, then the canals will be cleaned and disinfected.
Once the canals have been rinsed clean, your dentist will pack the canals with a permanent substance called gutta-percha. This protects the structure of the tooth and is vital to the success of the root canal.
When the canals are packed, a temporary filling will be installed over the hole and they'll order your permanent crown.
When the crown arrives, you'll return to our office and we'll affix the crown to your tooth using a very strong cement. Your root canal is now complete!
Your tooth should now function the same as before the procedure, only without the pain or discomfort. If you have any questions or problems, be sure to contact your dentist's office.
How Do You Properly Care for a Tooth After A Root Canal?
As with any procedure, there are dos and don'ts afterward, and it's important to carefully follow your aftercare instructions. This will promote healing and deter the formation of problems.
For the first few days after your procedure, your tooth may tingle or be slightly sore. This is normal and indicates that your body is healing. Any pain or discomfort should be manageable with over-the-counter analgesics. If you experience severe bleeding, pain, or swelling after a few days, be sure to let your dentist know because you may have developed a problem.
Aftercare Instructions for When You're at Home
After your root canal procedure, you'll receive aftercare instructions and your healing will be expedited if you follow them exactly as written. Although everyone is different, you should follow these guidelines for best results:
Wait until the numbness in your mouth has completely dissipated before eating anything. Otherwise, you can bite your tongue or cheek but be unaware of it because the nerves haven't revived.
Wait until your tooth has completely healed before biting or chewing in the area of the treated tooth.
Follow your aftercare instructions precisely, especially those concerning your medication.
Maintain your good brushing and flossing habits for your other teeth, but avoid the area around the treated tooth until it has healed completely.
Call your dentist immediately if you experience an allergic reaction, nausea, pain, swelling, or other symptoms.
Schedule Another Appointment with Your Dentist!
Getting a root canal was the first step in restoring your tooth to full health and functionality. However, the procedure won't be complete until the permanent crown is installed, so make the appointment for that procedure as soon as your root canal is done.