Find Emergency Dental Care Near Huntington for Quick Pain Relief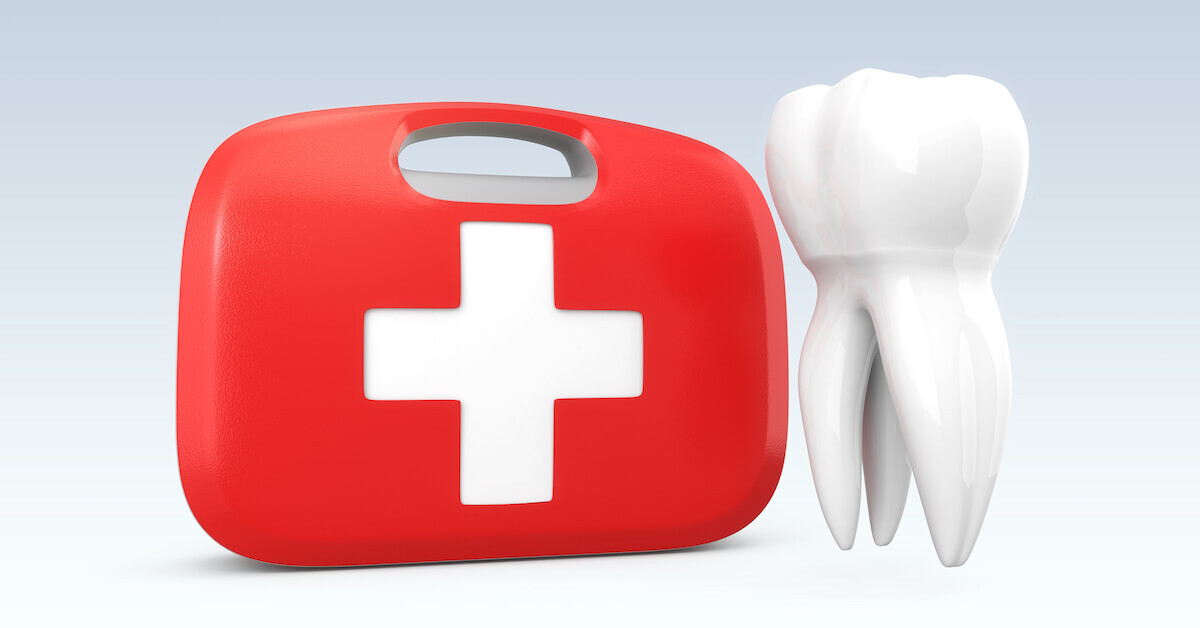 Dental emergency situations can be frightening or stressful for you and your family. Most of these issues arise because of severe pain or injuries to the teeth and mouth. Knowing what to do in an emergency is essential to provide you with added peace of mind. If you are looking for emergency dental care near Huntington, our dental office can provide you with same-day appointments and walk-in dental care for emergencies. This can help you manage dental care for yourself and your family in the most effective and practical way possible. Here are some of the most important emergency services we offer for your emergency dental healthcare needs.
Relief for Severe Dental Pain
If you or any member of your family is currently experiencing pain or discomfort in their teeth or gums, a visit to our emergency dental office is a solid step toward finding relief for these problems. We will work with you to determine the best solutions for these and other dental health emergencies:
Cavities and tooth decay are relatively common among the patients we see. These issues can cause pain and could result in additional damage to your tooth over time. If you need help from our emergency dental team, we can resolve the immediate issues with tooth decay and can provide you with recommendations on future care for your teeth.
Infections inside your tooth or in your gums can cause pain that can leave you unable to perform your regular activities. Finding the right emergency dental care near Huntington will provide you with the relief you need for these issues. If the infection has affected the root canals of your tooth, you may need a course of antibiotics before the situation can be resolved in our office.
In some cases, sinus infections may cause toothaches or pain in your jaw. We can diagnose these issues and provide you with recommendations for medical treatment to address the source of the pain more quickly.
Grinding your teeth and consuming acidic foods and beverages are among the most common reasons for the loss of tooth enamel. This can leave the nerve endings and the pulp inside your tooth exposed, which can cause severe pain and may result in the loss of the tooth. If you are experiencing pain because of lost tooth enamel, we can provide you with immediate relief for your discomfort and can offer options to prevent the loss of enamel in the future. These may include a night mouth guard or a change in your dietary habits to protect your teeth.
Receding gums may be a result of acute gingivitis, which is also known as gum disease. In severe cases, these issues can cause bleeding and discomfort that require immediate dental attention from our team.
Our team will provide you with help for these and other issues that require urgent help from skilled dentists. This will provide you with added peace of mind when dental emergencies involving pain occur.
Fast Help for Dental Injuries
If you, your child or any member of your family is involved in an accident that involves injury to or loss of a tooth, seeking emergency dental help is essential to protect their appearance and to restore their health. A lost tooth is an emergency that requires treatment as quickly as possible. Some of the steps in the process will include the following:
Retrieve the tooth if possible and store it to take to the emergency clinic.
Call our office to let us know that you are on your way. We may give you further instructions about the right storage and transport options for the tooth.
Seek emergency dental care near Huntington within 30 minutes of the time the tooth is lost.
These steps can be critical in restoring the tooth and securing it in place to allow it to heal naturally.
What to Do When a Crown or Filling Falls Out
If you lose a crown or a filling while eating or in the course of your normal activities, scheduling a trip to our office will allow you to protect your teeth in the most effective way. Crowns can sometimes be reseated with adhesive, which could save you money and allow faster treatment for your teeth.
Should You Go to the Emergency Room for Dental Issues?
In most cases, your dental issues should be addressed at a facility that offers emergency dental care near Huntington. Some infections and injuries, however, may require the help of a hospital emergency room to resolve the medical aspects of the situation before your dentist can repair and restore your teeth.
Infections that spread to other areas of your face, neck or jaw typically are accompanied by fever, discomfort, swelling and shortness of breath. If you or a family member experiences these symptoms, heading to the emergency room is a good idea to protect your health and prevent you from experiencing serious medical complications caused by your dental infection.
If you or a member of your family has been involved in a serious accident affecting your face, jaw and teeth, you will likely be taken to the emergency room before any dental issues are addressed. This is necessary to protect your overall health and to deal with any medical issues that could threaten your life. Once your emergency treatment is finished, you can schedule an appointment at our clinic to address problems with your teeth that can be repaired or resolved by one of our dentists.
Our emergency dental team can help you with the most practical and positive solutions for you and your family. When emergencies arise regarding your teeth or gums, call us first or visit us online to let us know you need our help. We are always here to serve you.