Posted under:
Root Canal
Posted on: December 23, 2016
Emergency Root Canals on Long Island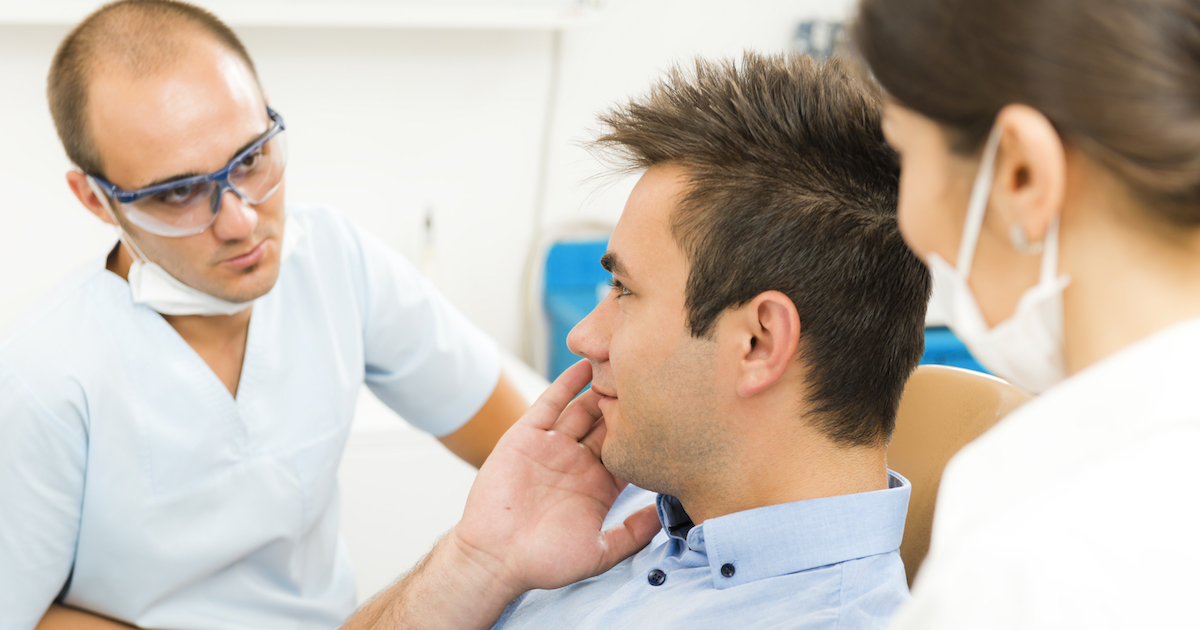 If your tooth hurts, you may need an emergency root canal treatment. Long Island endodontists Dr. Richard Marcus, Dr. Ivan Lukachynets, and periodontist Dr. Natasha Kapoor are root canal specialists. Call their endodontics office in Huntington, NY today at (631) 247-0976 to schedule a time to come in today for immediate care.
The roots of a tooth contain the pulp, which is a collection of nerves, tissue, and blood vessels. If the enamel covering the root is damaged through an accident or dental decay, then the pulp can become exposed to food and particles in your mouth. That can cause a very painful toothache. You may need an emergency root canal if you experience any of the following symptoms.
Throbbing toothache
A throbbing toothache can be caused by severe tooth decay. The bacteria in your mouth release acids to break down food and particles. Those acids also attack the enamel of your tooth. If it breaks down the enamel and reaches the pulp (nerves) inside the tooth, it can cause extreme pain.
You may also need an emergency root canal on Long Island if you have a throbbing toothache because the tooth cracked, a filling fell out, or a crown dislodged, exposing the pulp.
A throbbing toothache can also be caused by an abscessed tooth, which is an infection at the root of the tooth or between the gum and a tooth that often causes a bump in the gum. In addition to causing a severe toothache, an abscess can also cause pus, bad breath, fever, redness in the gums, and/or swelling in the gums or jaw.
Swollen gums or red gums
If your gums look swollen or red, that's a sign you may have an infection that is involving the pulp. The swelling can press on the pulp which causes the tooth to hurt. If you can't touch the tooth because it's too painful, then you may need an emergency root canal treatment to remove the pulp and eliminate the pain.
Sharp pain when eating something hot or cold
If you experience mild discomfort when you consume hot or cold food or beverages, you may not need a root canal. However, if the pain is sharp or is interfering with your ability to eat comfortably, that could be a sign that the pulp is damaged and you may need an emergency root canal to restore your quality of life.
Pain spreading from tooth to face
If you feel like the pain is radiating from a tooth to the rest of your face, it could mean the tooth is beginning to abscess. To save the tooth, you may need an emergency root canal to remove the damaged or inflamed pulp.
Any of these symptoms could mean the pulp in the tooth has been damaged beyond repair and a root canal is the best choice to save the natural tooth. The first step is to get the source of the pain identified. Your general dentist can do the preliminary evaluation, or you can call our root canal specialists on Long Island.
We are open Monday through Saturday, and will have you come in the same day that you call. We will diagnose the cause of your pain and determine whether a root canal is necessary. We will provide the necessary treatment to make you comfortable that same day. Our goal is to eliminate the pain and save your natural tooth.
If you need an emergency root canal on Long Island, call our office today at (631) 247-0976.